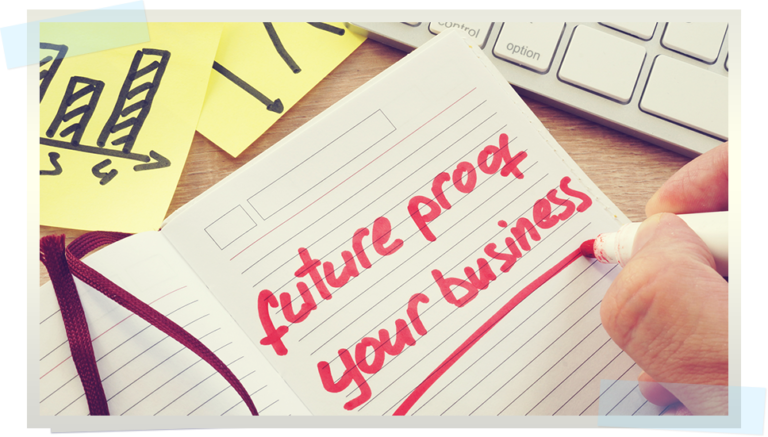 As with other industries, the real estate industry is undergoing drastic changes. With new technology, the role of the real estate agent is being questioned. Agencies need to change their model to "future-proof" their businesses if they are going to succeed. We interviewed a few key players in the industry to find out their perspectives on what it will take to bring your agency to the next level.
1. Clarity
The winners in the real estate industry are focused on a simple, differentiated offering made clear via an online presence that includes a responsive website with a clear call to action, effective lead capture, educational content and community involvement. "Explain your customer proposition clearly and concisely," says real estate analyst Mike DelPrete. "Have one clear call to action. Less is more. Keep it simple. Don't confuse users by offering too many options."
2. Process
Implement a process that will help your agency turn contacts or calls into prospects, prospects into listings, listings into negotiations, negotiations into sales, sales into referrals, and referrals into repeat purchases. "You need to have a schedule that you implement every day," Sotheby's Benjamin Teper says. "Most agents don't do it."
3. Access
Agents must be as effective and responsive in the field as they are in the office, able to generate digital listings within minutes rather than hours, including all the bells and whistles that demanding consumers expect, from 360-degree imagery to videos, virtual tours, and a social presence -- on whichever social channels they use. "A key point of differentiation for online agents is the convenience of 24/7 access," says real estate tech expert Mike DelPrete. Agents must also be on the same social channels as their customers, Real Estate advisor Bejamin Teper adds. "Younger people who are potential buyers look for property mainly through Instagram, LinkedIn, and Facebook – they're very good social tools. There are also the ads – Instagram ads, Facebook ads, Instagram Stories. If you are creative and smart I believe you can sell your property through social media channels because it gives you access to the world," he says.
4. Smart data
A modern customer relationship management system that caters to the needs of the real estate industry is just the beginning of a smarter approach to data. Successful real estate brokers in the new era must practice lead generation, education and nurture via effective content marketing tailored to specific buyer groups. But they must also implement a CRM that connects other business processes and technology, from listing generation to lead matching. Then, they must ensure that technology is prepared for the new world of predictive analytics to generate maximum value from the data their agency captures. "If you have 10 times the tools and they're not connected, that's 10 times more work," says SweepBright's Raphael Bochner. "And the data doesn't make sense if it's held in silos."
5. Integration
A unified technology ecosystem that eliminates repetitive tasks, connects tools, saves time, streamlines workflows, and consolidates data across the agency from listing generation and promotion, to sale negotiation is the new entry-level technology requirement. "There's a lot of technology out there, but there are too many second parties," says Teper.
6. Automation
The winners in this space are already automating repetitive tasks, as well as email marketing programs and the promotion of listings on numerous channels including social, ultimately freeing up staff up for the high-value advice that will maximize sales and margins. According to DelPrete: "Online agents focus on automating the mundane, where tech can provide a superior experience." This is critical for profitability, adds Bochner: "There are a lot of repetitive tasks. If you don't automate those things you won't be profitable for very long."
7. Specialization
The days of the real estate all-rounder are numbered, and it is imperative for every agent to enter a niche, and agencies must diversify their teams to encompass different specializations. Whether it's open houses, marketing expertise or sale negotiation, the best brokerages understand they can only compete with next-generation players by building teams of specialists that excel in their area of focus.
8. Customer-centricity
All interactions and communications must be formulated with the customer, and key moments in the customer journey, in mind. Ultimately, the agents who offer the best customer experience will win, and that generates a referrals pipeline that not only keeps leads coming in but converts them into sales and commissions. Ray White New Zealand real estate agent John Campbell puts it this way: "Add value where other agents can't. Be memorable for even the little things. Be genuine. If you nail that, in my experience, you'll stand out."
9. Value Demonstration
According to The Agency's Matt Lahood, there will always be a role for good real estate agents earning commission. "Most owners want more than their house is worth and most buyers don't want to pay what a house is worth. A computer can't fix that. Really good agents can make a big difference on the price," Lahood says. "Owners love to see agents busting their guts to get as much money for them as they can." One way to do this is to capture testimonials -- increasingly on video -- that demonstrate the value the agent brought to the transaction. According to DelPrete, agents should harness the power of video reviews, because customer reviews and testimonials can act as "social proof to establish credibility."
You need to keep up with the times to stay in the game. What measures have you taken to future-proof your agency?