SweepBright academy
Whether you're a newbie to the platform or a long-time customer looking to boost your agency's productivity, we've got the training for you.
Basic training
Price: 1200
Setting: Remote
Duration: 3 hours
---
The basic training is designed for new customers. With the help of a professional services expert, you will receive both functional guidance to configure your environment, and a comprehensive training covering all main features.


3 hour basic training
Main features
For the whole team

Advanced training
Price:
1200
Setting:
Remote
Duration:
3
hours
---
Our advanced training sessions are designed for both new and existing customers wishing to get the most out of SweepBright. This is an in-depth course tailored for specific roles within your organisation such as sales agents, office managers and marketeers.


3 hour in-depth training
Advanced features
For a specific role (agent, marketeer, etc.)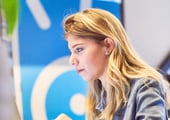 Train the trainer
Price:
4500
Setting:
Remote or on premise (for Belgium, France and the UK)
Duration:
3
days
---
"Train the trainer" is an extensive course for your agency's product champion. The goal of this course is to provide your product champion with the knowledge to maintain your tech stack and grow your agency's productivity with new automations.
Extensive course
Create a self-growth environment
For company product champions