Keep your data up to date with SweepBright's powerful yet simple to use CRM. Follow up with your leads and interact with buyers and vendors while on the move.
Interaction tracking
Calls, e-mails, sms's, visits,... SweepBright tracks all your sales activity.
Best of all, most of your interactions are registered automatically and associated with the appropriate listing and contact so your agency is always on top of things.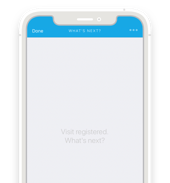 Lead capturing
With so many different advertising channels it is becoming harder to keep track of incoming demands scattered around your different advertising and communication tools. SweepBright helps you make sure you never skip a lead.
You can pair SweepBright with other apps to create complex lead nurturing campaigns that ensure prospective buyers or sellers never leave the sales funnel without proper care.
The activity timeline provides you with a clear overview of all your interactions with contacts on both sides of the transaction.
Keeping track of past activity and upcoming visits or pending todo's is finally at your fingertips.
---
Extend the power of SweepBright's CRM:



Website

SweepBright comes with your own agency website which is live as you publish your first listing! Alternatively, you can build your own using our API.

Data & analytics

Monitor your marketing and sales performance, and get visual insights on every aspect of your agency's business performance.

Automation & integrations

SweepBright works great with third-party apps to make your work even easier. This way you can create and automate your perfect digital work space!
For any type of agency.
Anywhere in the world.
Your customers have changed ...
Has your real estate agency?
Residential real estate
Immo Beenders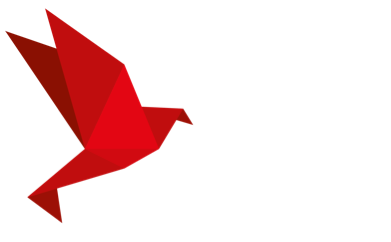 With SweepBright as digital backbone, Immo Beenders has succeeded in doubling its productivity!
Discover how your agency can achieve similar gains.
Tech is reshaping the industry and enabling new agency models. So we created SweepBright to enable any agency to become far more efficient & increase customer facing time.
Bright sparks who made the switch
"Thanks in no small part to the mobile aspect of SweepBright's platform I can make 2 to 3 times more visits per week than before, and therefore close more deals."
"We've been working with SweepBright for over 2 years and the biggest feature is our agents becoming truly mobile so they can free up time to better serve their clients & leads. Their team is very responsive for market feedback and provides an open & personal communication."
"Since our agents spend most of their time on the road, we needed a modern, mobile-driven technology that we could combine with other tools and apps in our stack. It is this vision that led us to choose SweepBright and with it, take a massive step forward for Century 21 Benelux."
Get started today
Plans for teams and agencies of every stage, shape and size. Not sure which one is right for you? We'll help you choose the perfect plan to suit your needs.
Agency

Starting at 68/month
(billed annually)